LED Replacement Pool Lights
CUT THE CORD, DON'T PULL IT
The Vivid 360™ Replacement LED is engineered to replace most existing pool and spa lights to deliver more colorful and vivid lighting than ever before. Whether you need to replace a broken light or you just want to upgrade to a more colorful brighter LED light, Vivid 360™ is the preferred choice of pool owners and industry experts alike.
Thanks to Vivid 360™ plug kits, in most cases new lighting can be installed using existing lighting cable — eliminating the need to pull new cable and simplifying installation.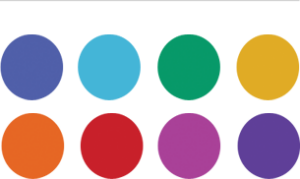 Available in Blue, White, Warm White, and Multicolor
*Appearance of color and white LED light may vary between various models of lights. Appearance and perception of pool lighting may vary depending on a number of factors including, but not limited to, the particular model of light, the location/depth/angle of the light's installation, pool finish/material, pool depth/shape/geometry, ambient light sources, subjective factors and more. For best results when using multiple lights, use all the same model and do not mix multiple models of lights within a single installation.
Replacements for pool, spa, and nicheless lighting (also replaces fiber optic)
Our famous quick-connect plug kits make Vivid 360 "the most reliable, service-friendly replacement LED on the market"
Public and semi-public commercial pool compatible
Time-tested technology and proven reliability
Adjustable tab system fits most lighting niches including Jandy®, Hayward® and Pentair®
Saves pool owners and service professionals time and money with product warranty, durability and service friendly design
Leading pool professionals nationwide have called Vivid 360 "the complete solution for historical problems with nicheless lighting"
Replaces both 1.5″ nicheless lights and fiber optics
12-14 volt transformer required for all of our low-voltage lighting