Update your backyard with Vivid light, romance and color AND in less time
The Vivid 360™ Replacement LED is engineered to replace most existing pool and spa lights to deliver more colorful and vivid lighting than ever before. Whether you need to replace a broken light or you just want to upgrade to a more colorful brighter LED light, Vivid 360™ is the preferred choice of pool owners and industry experts alike.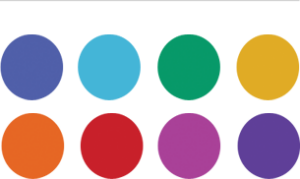 *Appearance of color and white LED light may vary between various models of lights. Appearance and perception of pool lighting may vary depending on a number of factors including, but not limited to, the particular model of light, the location/depth/angle of the light's installation, pool finish/material, pool depth/shape/geometry, ambient light sources, subjective factors and more. For best results when using multiple lights, use all the same model and do not mix multiple models of lights within a single installation.
Low voltage LED replacements for industry standard niches including Jandy®, Hayward® and Pentair®

Blue Square's Nicheless line is perfect for 1.5" niche/wall fitting, fiber optics, bubblers and GloBrite® niche (adapter sold separately).

In most cases, new lighting can be installed using existing lighting cord with our patented, UL-approved plug which eliminates the need to pull new cable

Adjustable niche tab allows more freedom with old niches and surface thickness

Saves service professionals time and money with service-friendly design

Pool owners will appreciate the durability and product warranty

Public and semi-public pool compatible

12-14 volt transformer required for all of our low-voltage lighting

Available with Grey or White Trim Ring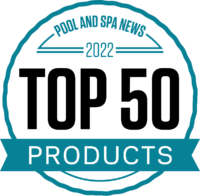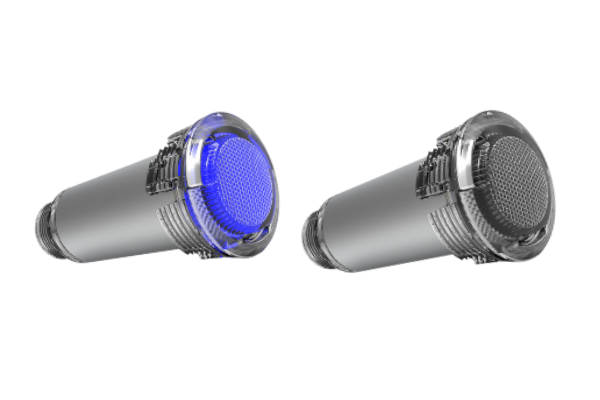 SPECTRUM NICHELESS FOR REPLACEMENT
Recently awarded one of the Top 50 Products of 2022 and designed for a wide range of applications, the Spectrum 360 Nicheless is the most advanced nicheless lighting system available. Its contemporary design and ease of installation make it the perfect choice for new pool construction or remodeling older pools. The latest LED technology and thermal management systems have been incorporated to provide vibrant RGB+W performance with maximum energy efficiency.
The Spectrum 360 Nicheless is UL certified to be installed in a variety of nicheless fittings, and plug-and-play retro-fitting is made easy by using the unique field-wirable plug kit.
Available in fixed colors of White, Warm White, Blue, and FFWCC compliant Amber (Turtle Friendly), as well as multi-color options that are compatible with popular third-party controllers including Pentair, Jandy, & Hayward.