Pool Circulation Engineered for Today's Modern Pool
E360™ is an advanced pool circulation system engineered to maximize the efficiency of today's variable speed pumps. The Q360™ Water Valve and strategically placed Thermal Contour Jets™  work together to improve pool circulation and save on chemicals and energy every month.  Add the Eclipse Drain™ and Abyss™ Canister to enhance dirt and debris removal.


Thermal Water Circulation 
Features & Benefits
Reduces chemical and heat cost, up to 30%, for the life of the pool

Sweeps dirt & debris from walls and help to clean steps

Lengthens the swimming season

Pushes warm water down and circulates the whole pool

Eliminates the need for floor returns

Smooth pressure changes for longer equipment life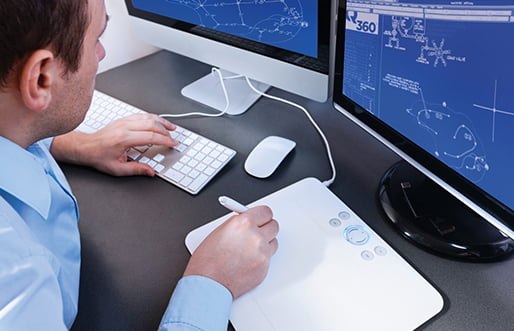 FREE custom in-floor plans designed for maximize cleaning and circulation
Get a free plan with a 2-business day turnaround to ensure your system is designed correctly for maximum efficiency. Submit your pool plans and, at no cost to you, a trained Blue Square technician will provide you with a custom in-floor blueprint.
PAIR THESE PRODUCTS WITH e360 Thermal Contour Jets